Measure & conquer the course
A lot of things can go wrong in a golf shot and lots stem from the pre-shot routine. Figuring out how far it is to the hole, followed by which club to use, can be tricky. Getting it wrong can mean the shot is doomed before you've even swung the club. In the not-too-distant past, this was an issue. Now? Not so much. We have solutions in the form of Garmin GPS devices.
Garmin GPS devices
Garmin's products have been immensely popular in recent years, and 2021 promises to be no different.
They're renowned for fantastic accuracy and detail, helping you get precise distances on over 41,000 golf courses, along with a range of other incredible tracking features for your round.
You can get hold of stylish watches, like the sleek Approach S40, packed with distance to the green as well as hazards and doglegs. Taking it up a notch, the Approach S62 watch has a Virtual Caddie, which suggests which club you'll need to hit, as well as handy off-course features such as heart-rate readings and contactless payments.
Alternatively, if watches aren't for you, then the Approach G80 not only gives you key distances on the course but also doubles up as a launch monitor to enhance your practice!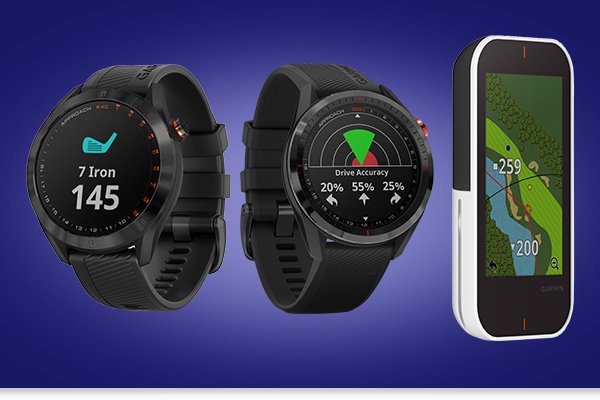 Back to Articles